Tyson Anderson, DDS - Midlothian, VA Dentist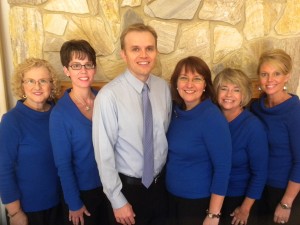 At Anderson Family Dentistry, we take pride in educating our patients, taking our time with them, and giving them the best results possible. Dr. Anderson and the entire staff customize each patient's dental experience to meet his or her individual needs. We are located in Midlothian and offer expanded services to the Midlothian area, including endodontics, limited oral surgery, and pediatric dentistry.
Anderson Family Dentistry looks forward to serving the Chesterfield County communities and beyond. It is our pleasure to provide dental services to this growing area. Our overall goal is to provide our patients with a positive experience with us–from a heartfelt greeting upon entering the office; to gentle, comforting, and educational care; to customized financial and insurance benefits; and ultimately to a terrific cosmetic result!