About Us
Tyson Anderson, DDS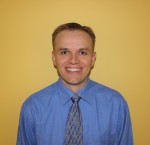 Dr. Anderson graduated from MCV/VCU School of Dentistry and is a member of the American Dental Association. He assumed the practice after Dr. Cruse retired, fulfilling Dr. Anderson's dream of operating his own dental practice. Dr. Anderson appreciates the wonderful location, great patient base, and top-notch staff that go along with his practice. He also takes pride in offering cosmetic, general, implant restoration, limited oral surgery, and pediatric dentistry for his patients. Creating a new refreshing smile allows Dr. Anderson to contribute to our patients overall appearance, happiness, and well-being.
He is very family-oriented and coaches soccer and boy scouts. He has also participated in marathons and basketball leagues and enjoys playing tennis and reading. Dr. Anderson is very involved with his church and went on a mission trip from 1995-1997.
He is a supporter of the Cosby High School football program. He is also active in promoting Dental Health Month by visiting local schools and day care centers. He has sponsored the Richmond Shakespeare Festival and the RBI Inferno Girls Softball Team (2011 Virginia State Champions). As a dentist, Dr. Anderson loves to make patients feel welcome and appreciated and places great emphasis on delivering the highest standard of gentle dentistry.
Dr. Anderson is a volunteer dentist at Lucy Corr Assisted Living Facility, Free Dental Clinic. Dr. Anderson was mentioned in Richmond Magazine 2013 Top Dentists Issue as participating in this worthwhile endeavor. Dr. Anderson supports our military by treating National Guard men and women at the Ft. Pickett Military Base in Blackstone, VA.
---
Our Staff
Peggy – Business Manager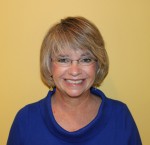 Peggy has over 27 years experience in the dental field. Her skills range from practice management and accounting to coordinating treatment and planning for optimum dental health. Peggy loves interacting with the patients and staff. Being a part of delivering the highest standard of dentistry and providing an enjoyable and comfortable experience for Anderson Family Dentistry patients' is her goal. She graduated from the University of South Florida, Tampa, FL, in 1974, with a degree in Mass Communications specializing in Public Relations. Peggy's family includes husband, Bev, and 22 year old daughter, Leslie. In her free time she loves the Outer Banks, traveling and being with her family.
Tammy – Dental Assistant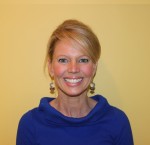 Tammy has been in dentistry for almost 20 years and feels fortunate to be given this opportunity to work for Dr. Anderson. Our office is family oriented, extremely compassionate and so eager to make your dental experience comfortable and personalized. Tammy is proud to be a part of this state of the art practice. In her free time she enjoys treasure hunting at flea markets and tag sales, painting furniture, and listening to music. Tammy is the the mother to a beautiful 5 year old girl, Zoie, a wife to her wonderful husband Mike, and has the cutest dog in the world, named Piper. She feels very blessed to be in this amazing community of Midlothian, Virginia.
Kristin – Patient Care Coordinator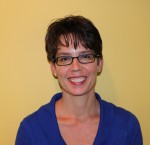 Kristin has 20 years experience in dentistry. During her career she worked as a dental assistant for 12 years and now as Patient Care Coordinator. In 1998 she traveled to Honduras with a mission group to provide dental care to the citizens. Her goal is to assist you in any way that she can so that the practice can provide the best treatment possible.
Charlotte – Registered Dental Hygienist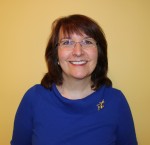 Charlotte is originally from Michigan where she obtained her dental assisting certification. She was a dental assistant for 15 years before she went back to school for dental hygiene. She graduated from MCV/VCU with a B. S. in Dental Hygiene in 2003 and has enjoyed working at this dental practice since 2006. Charlotte has been married for 30 years, is blessed with 2 married children, and 4 grandchildren. In her off hours she loves being a grandma, a wife, and a quilter.
Gail – Registered Dental Hygienist

Gail was born in Guilford County, North Carolina. She earned her Bachelor of Science Degree in Dental Hygiene from the University of North Carolina at Chapel Hill in 1977. Gail and her husband, Ken, relocated to Richmond in 1979. They have two children, Ashley and Brandon. Gail has thirty-three years experience as a full-time dental hygienist which continues to be a rewarding profession. Her hobbies include reading, sports, music and travel. Gail is active in her church and enjoys time with her family.