About Us
Tyson Anderson, DDS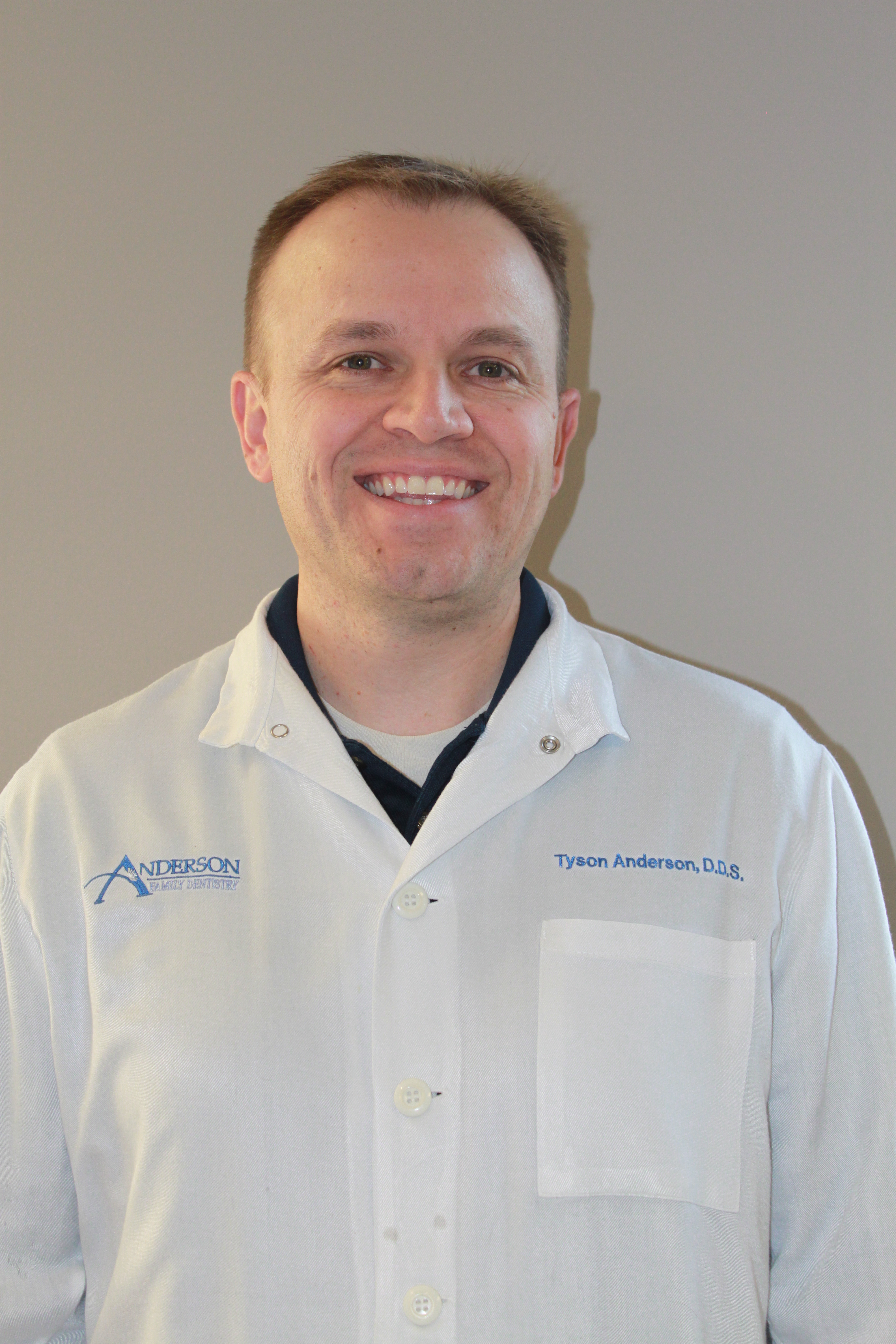 Dr. Anderson graduated from MCV/VCU School of Dentistry and is a member of the American Dental Association. He assumed the practice after Dr. Cruse retired, fulfilling Dr. Anderson's dream of operating his own dental practice. Dr. Anderson appreciates the wonderful location, great patient base, and top-notch staff that go along with his practice. He also takes pride in offering cosmetic, general, implant restoration, limited oral surgery, and pediatric dentistry for his patients. Creating a new refreshing smile allows Dr. Anderson to contribute to our patients overall appearance, happiness, and well-being.
He is very family-oriented and coaches soccer and boy scouts. He has also participated in marathons and basketball leagues and enjoys playing tennis and reading. Dr. Anderson is very involved with his church and went on a mission trip from 1995-1997.
He is a supporter of the Cosby High School football program. He is also active in promoting Dental Health Month by visiting local schools and day care centers. He has sponsored the Richmond Shakespeare Festival and the RBI Inferno Girls Softball Team (2011 Virginia State Champions). As a dentist, Dr. Anderson loves to make patients feel welcome and appreciated and places great emphasis on delivering the highest standard of gentle dentistry.
Dr. Anderson is a volunteer dentist at Lucy Corr Assisted Living Facility, Free Dental Clinic. Dr. Anderson was mentioned in Richmond Magazine 2013 Top Dentists Issue as participating in this worthwhile endeavor. Dr. Anderson supports our military by treating National Guard men and women at the Ft. Pickett Military Base in Blackstone, VA.
---
Our Staff
Emilee – Patient Care Coordinator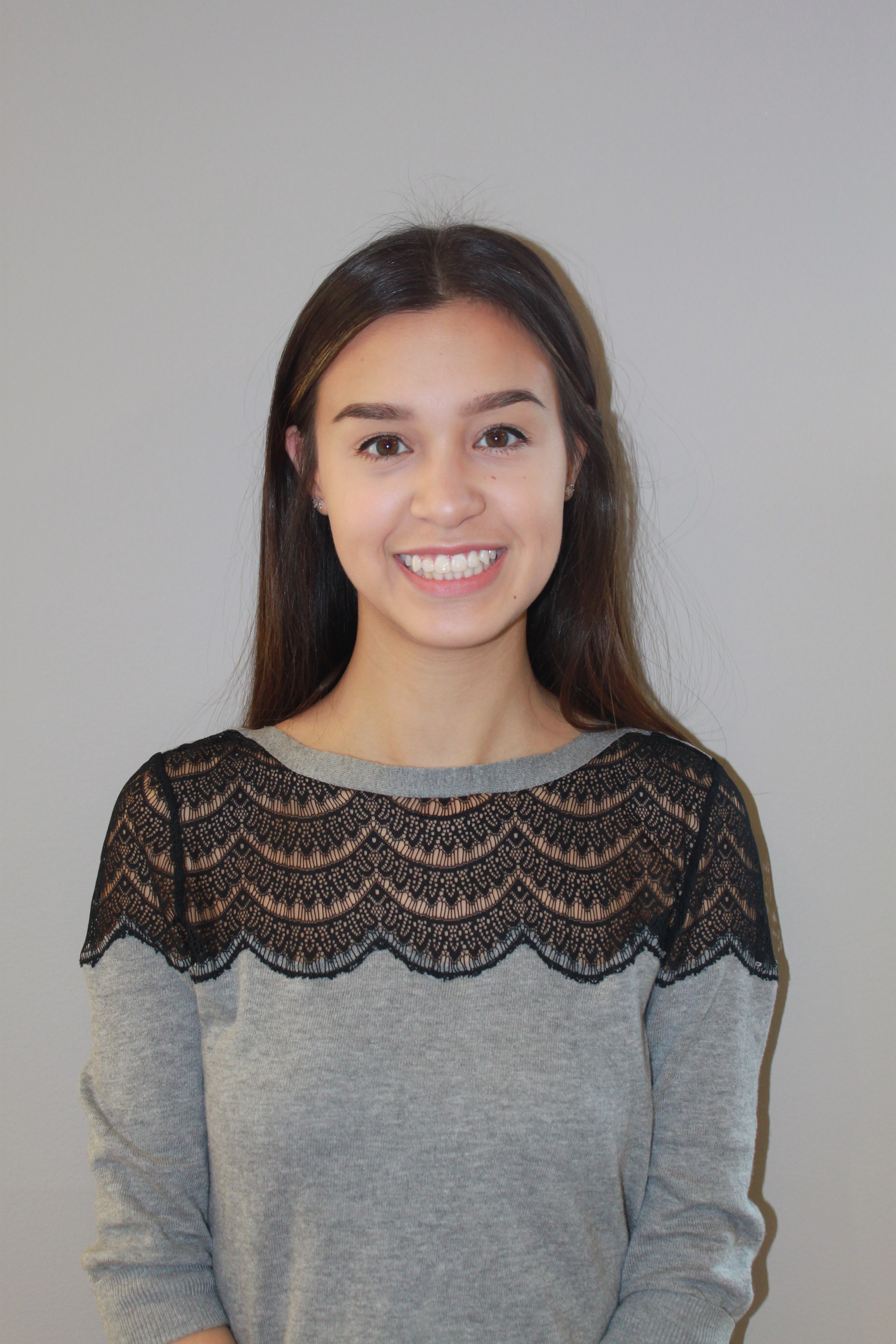 Emilee joined the Anderson Family Dentistry team in July of 2017. She obtained her dental assisting certificate in Newport News, Virginia, where she was born and raised. She enjoys being a patient care coordinator at our practice, and she loves being able to help each individual patient have the best experience possible! Emilee spends her free time volunteering in religious work and traveling with her husband, Blair.
Kristin – Patient Care Coordinator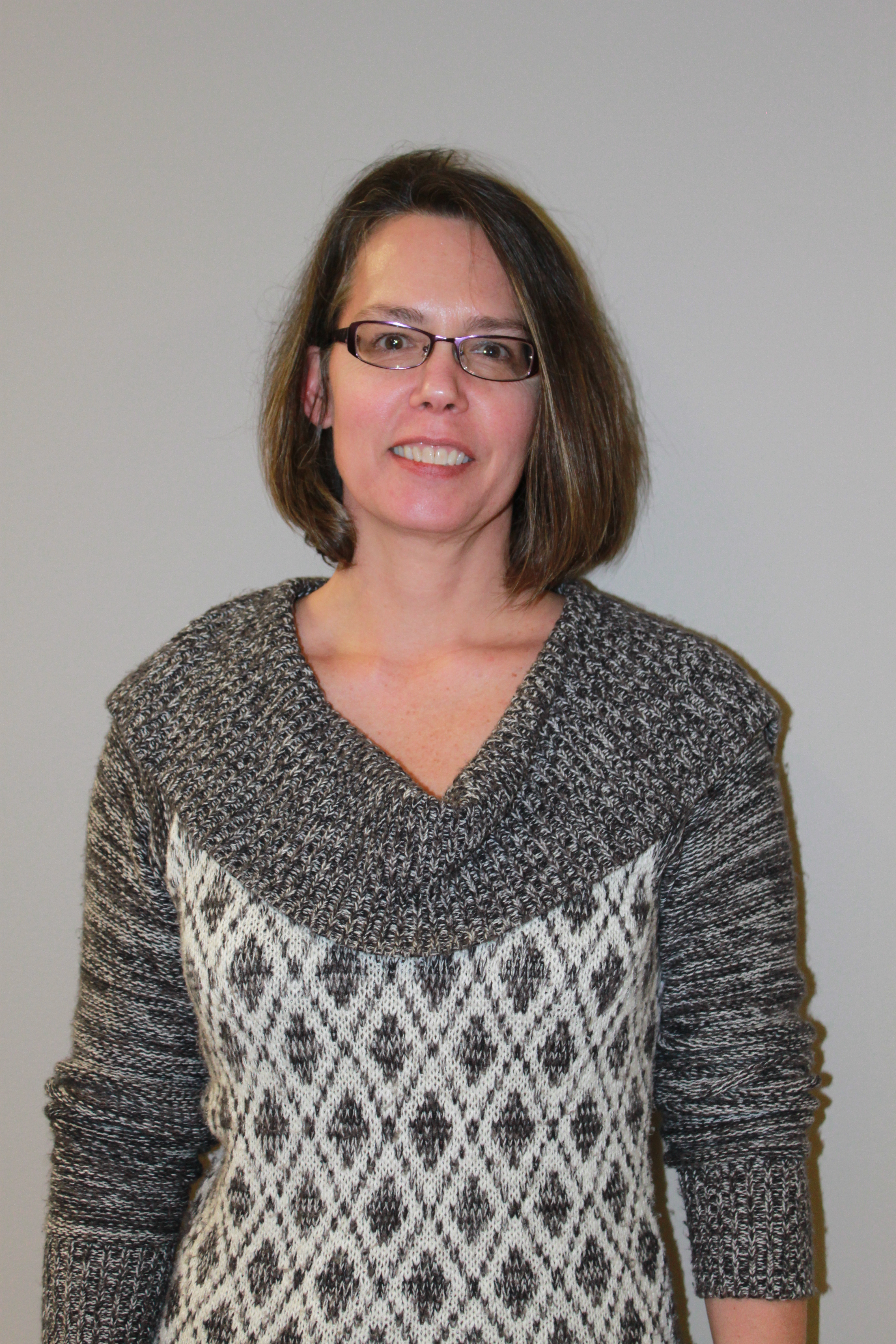 Kristin has 28 years of experience in the dental field.
During her career, she worked as a dental assistant for 12 years and is currently Anderson Family Dentistry's part-time patient care coordinator. In 1998, she traveled to Honduras with a mission group to provide dental care to the citizens. Her goal is to assist you in any way that she can so that the practice can provide the best treatment possible.
Pam – Certified Dental Assistant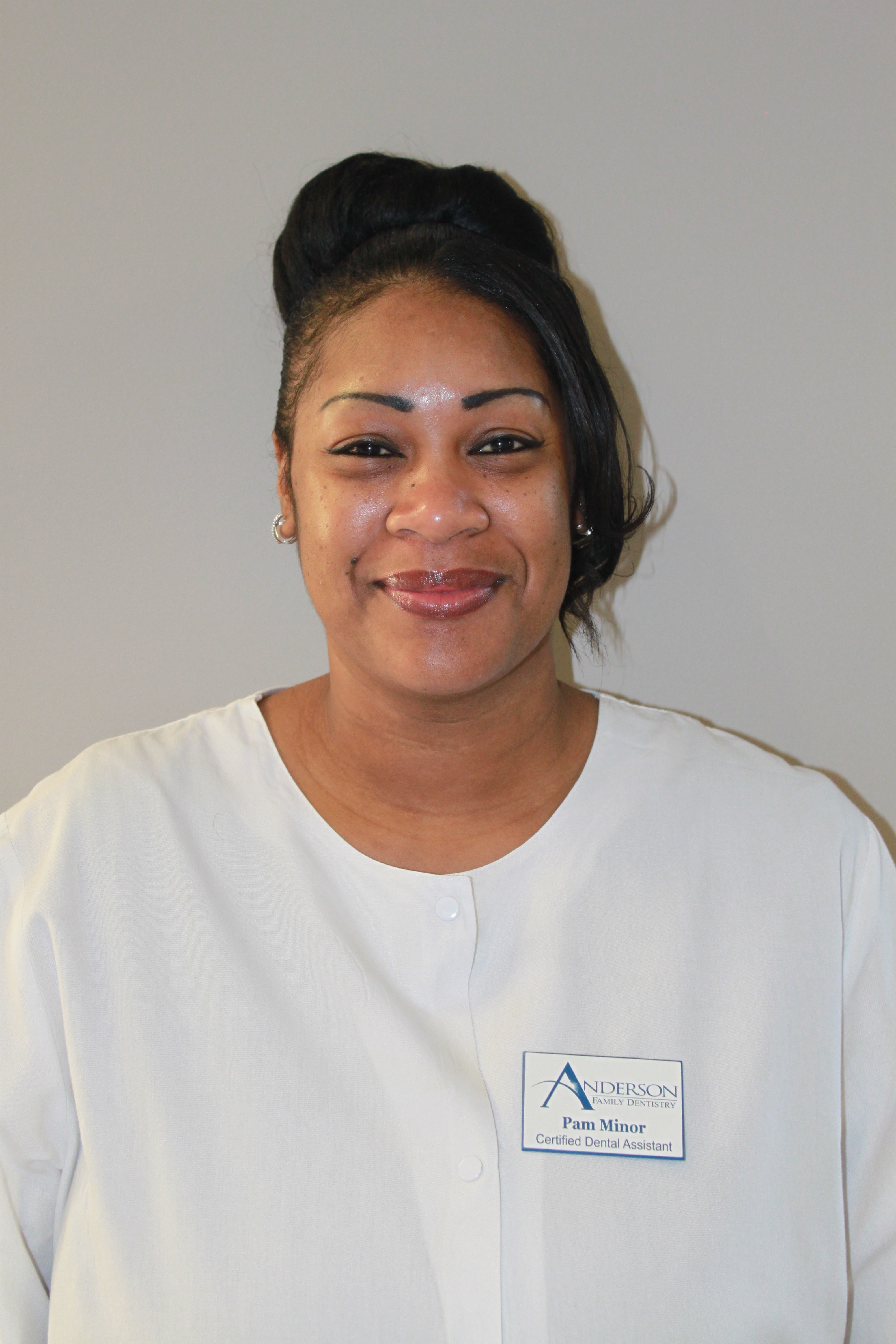 Pam joined the Anderson Family Dental team in January 2016, and she says that the best reward is seeing patients leave the office smiling because of the care they received. She was raised in South Chesterfield and graduated from Matoaca High School. In 1998, she received her Certificate in Dental Assisting from Virginia Medical School. Pam continues to reside in the Matoaca area with her two wonderful children. In her free time, she enjoys relaxing with her family and taking day trips, especially to the beach.
Amber – Registered Dental Hygienist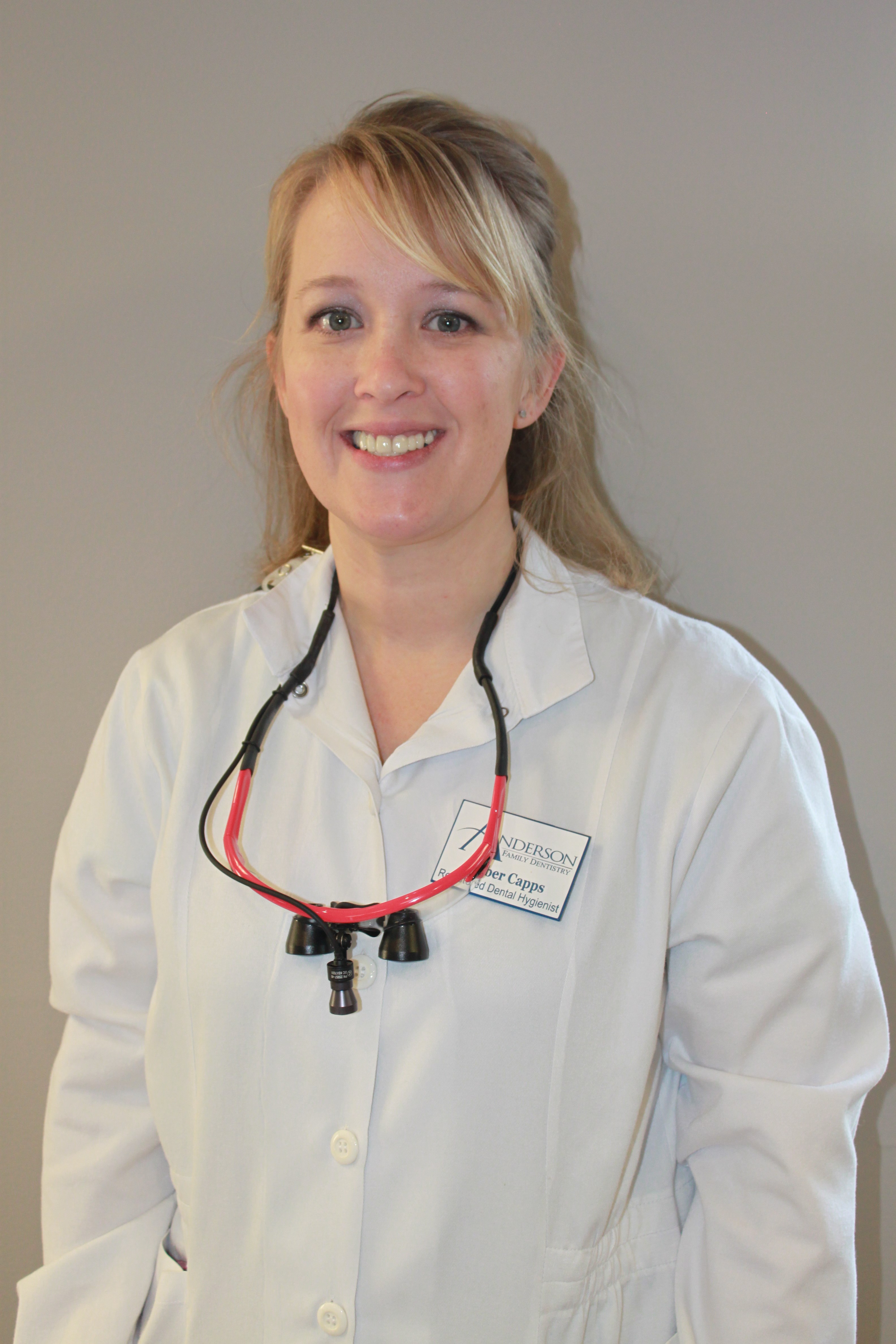 Born and raised in Chesterfield, and a Manchester High Graduate, Amber received her Dental Hygiene degree from Virginia Western in 2005. Prior to hygiene school, she worked as a Dental Assistant. She joined our practice in January 2015, and she enjoys providing quality care to all her patients. Amber enjoys spending time on the farm with her husband, Nathan, and their two sons. During baseball season, she can be found at the field cheering on her favorite ball players, washing uniforms, and, if time allows, relaxing by the pool.
Gail – Registered Dental Hygienist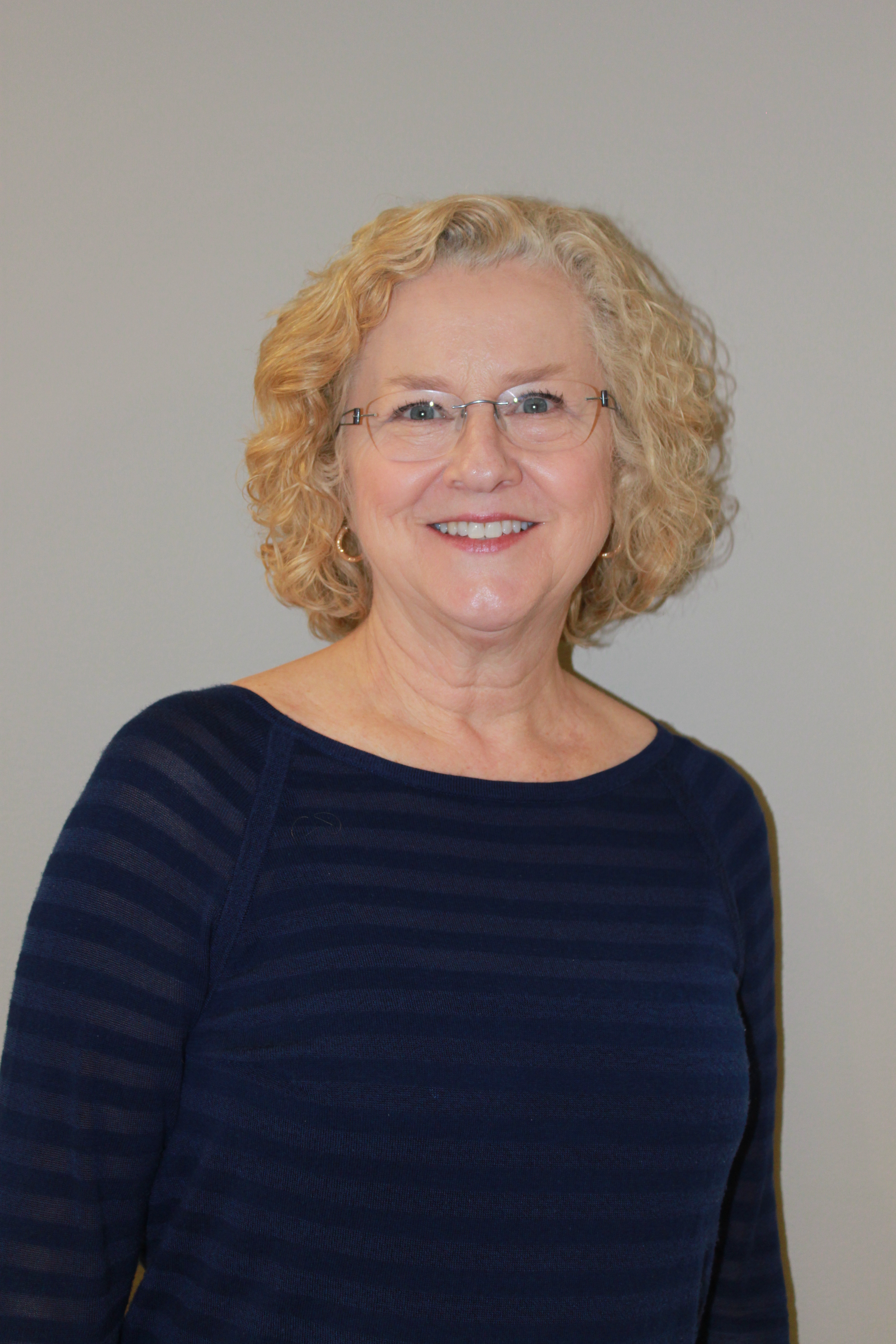 Gail was born in Guilford County, North Carolina. She earned her Bachelor of Science Degree in Dental Hygiene from the University of North Carolina at Chapel Hill in 1977. Gail and her husband, Ken, relocated to Richmond in 1979. They have two children, Ashley and Brandon. Gail has fourty years experience as a full-time dental hygienist which continues to be a rewarding profession. Her hobbies include reading, sports, music and travel. Gail is active in her church and enjoys time with her family.
Yolanda – Registered Dental Hygienist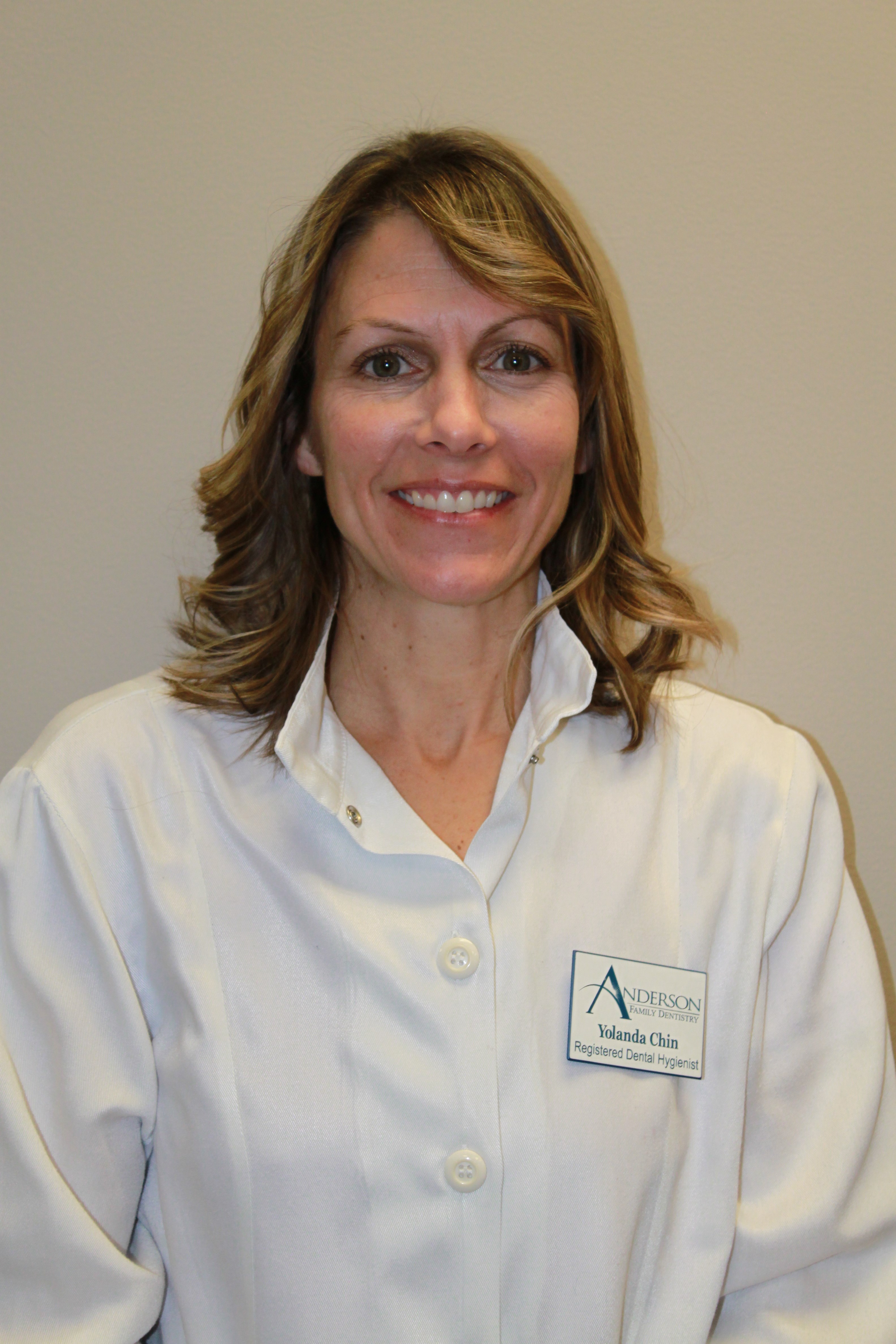 Yolanda received her Bachelors of Science degree in dental hygiene from the University of Maryland Baltimore College of Dental Surgery in 1996. After working in Maryland, Atlanta, New York, and Connecticut, she settled in the Richmond area in 2010. She joined the Anderson Family Dentistry team in 2013, working part time. Yolanda enjoys spending the rest of her time with her husband, Chris, and their three children. When she is not working, you can typically find her chauffeuring her children around town, volunteering at schools, and attending sporting events. When time allows, Yolanda very much enjoys running, painting, knitting, and taking long walks on the beach while collecting seashells.
Peggy -Financial Affairs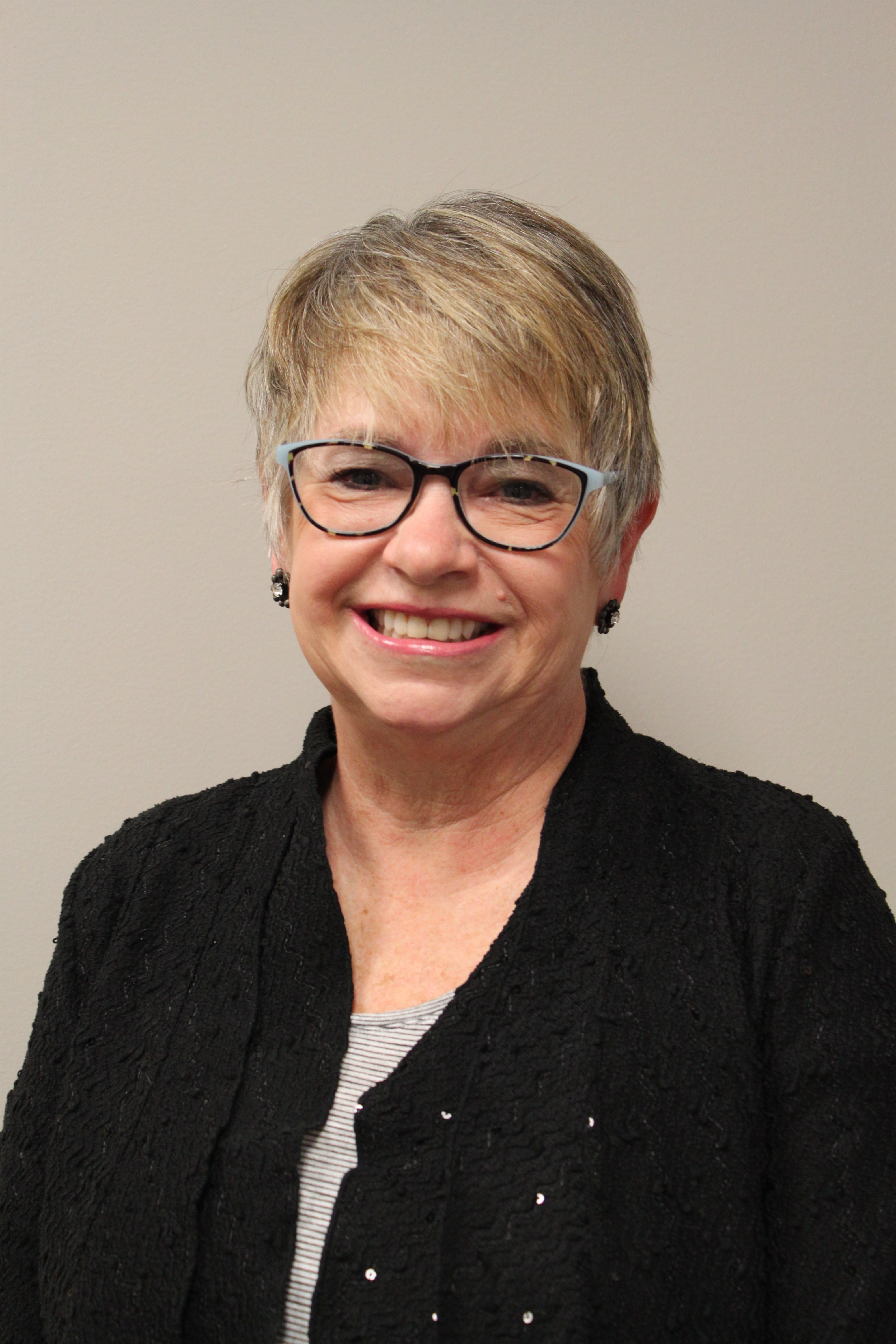 Peggy is semi-retired and assists with Anderson Family Dentistry's financial affairs and payroll. She has been associated with the practice for over 32 years and primarily works from her home. Peggy considers Anderson Family Dentistry to be a wonderful, family-oriented practice that delivers the highest standard of dental care possible. She considers it a pleasure to be associated with the practice as both an employee and patient. Peggy graduated from the University of Florida in 1974 in Tampa, Florida, where she received her degree in mass communications and specialized in public relations. In her free time, Peggy enjoys traveling, being outdoors, and playing with her grandpup. She and her husband, Bev, have lived in Woodlake for 32.5 years.